Bookkeeping | Bookkeeper
Do you need bookkeeping in Auburn, Alabama or in the surrounding areas?
At NewStart Bookkeeping & Payroll, we would like to help you be lucrative and successful and be on top in your industry.  Our drive for accuracy and excellence as a bookkeeper can assist your small business in achieving its goals by providing a wide range of bookkeeping, payroll, tax and accounting services.  We would like to help you help your customers, and at the same time have a fun and pleasant atmosphere in which to work, as we build a mutually beneficial business relationship.
Our desire is to be your best option for a bookkeeper in Auburn, Alabama.  Your satisfaction is our #1 goal and we'll prove it by offering a money back guarantee!  30 years experience in government, small business bookkeeping and accounting in this area is our best bookkeeper qualification, along with an accounting degree from Auburn University.
Her experience, attention to detail & overall understanding of the accounting function fully qualify her for any payroll, bookkeeper, or bookkeeping engagement.

– Bert Hudson, CPA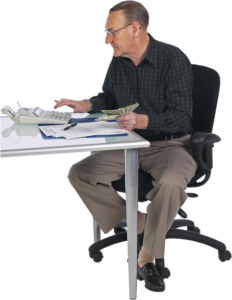 Our bookkeeping services include, but are not limited, to the following:
Setup of company financial information into QuickBooks
Provide onsite Quickbooks training
Record bank deposits
Make bank deposits, if necessary
Record debit card transactions
Prepare bank reconciliation
Record individual credit card transactions
Reconcile credit cards and provide reconciliation report
Provide necessary adjusting entries monthly, quarterly or yearly
Prepare budgets from client provided data
Provide job costing information
Perform year end closing
Provide all necessary income tax preparation
Send income tax information to any tax affiliate of your choice
Be available for telephone consultation for questions
Provide notary services
If you're looking for a bookkeeper who has the training and experience to help your small business succeed, call NewStart Bookkeeping & Payroll today.
Let's talk about how we can help you. Call us today at 334-246-1164 or email us at [email protected]