What WE do best allows you to do what YOU do best.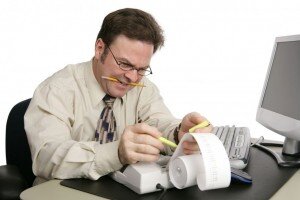 NewStart Bookkeeping & Payroll provides collection services and training to help you have the best cash flows possible to maintain your competitive edge.  We also strive to keep you from having to write off a single penny of the hard earned revenues that you are owed.  Our training and experience can assist you in collection practices and allow you to avoid using debt collection agencies where you may have little success.  We promote fair debt collection practices and try to make the unpleasant process of collections as painless as possible.  Less write offs from the collection of debt will allow your prices to remain competitive and help your loyal customers who pay on time as well.  You can save money providing in house or through NewStart the services usually done through agency collection.
Allow us to help with your debt collections by providing preventative services, education, training and system setup.  We will put our experience in collecting in the Auburn, Alabama area to work for you.
Collections consulting & education services include the following:
Bad debt prevention education
Set up of electronic collections
Set up customized collections plan for your company
Tips for getting slow paying customers to pay quicker
Tips to use the IRS as an incentive to pay
Strategies for letter and phone call collecting
How to get legal judgments and collecting on them
Negotiation practices for collecting
Overcoming debtors excuses
Bad check collections
Settling accounts
Let's talk about how we can help you. Call us today at 334-246-1164 or email us at [email protected]